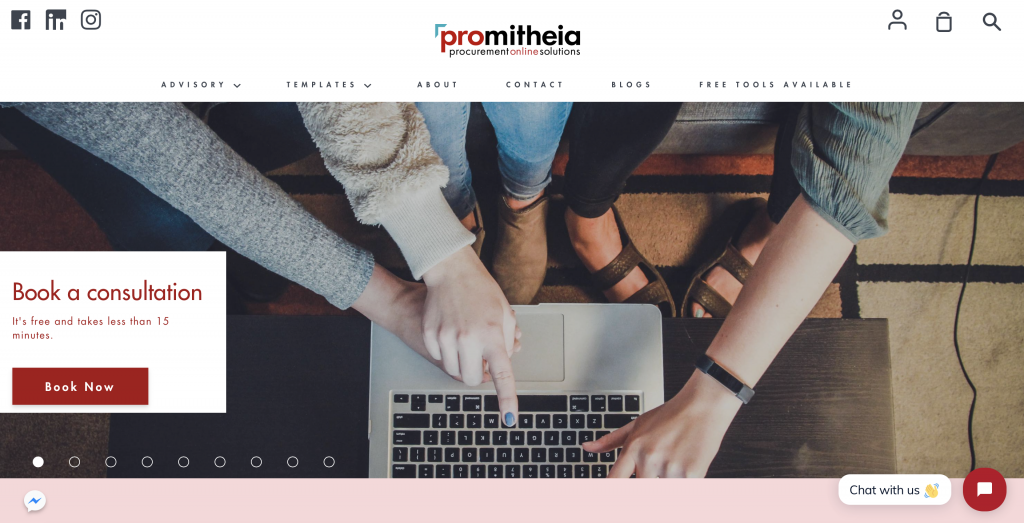 Promitheia Procurement, a comprehensive procurement website, is a sister company to Rowe Advisory and provides your business with the opportunity to purchase procurement templates and work with our online professionals to design your businesses procurement function to meet your unique requirements.
How Rowe Advisory and Promitheia Procurement work together
Our CEO, Jody Rowe, launched Rowe Advisory seven years ago when she saw an opportunity to develop a service that provided good procurement advice from expert consultants. Rowe Advisory provides help and advice on contracts and procurement, business and strategic development, human resources and recruitment. Rowe Advisory's client friendly team has vast industry experience and are easy to engage with. Rowe Advisory's expertise includes extensive market knowledge and a deep understanding of networks and relationships ensuring their approach to every project is industry-leading.
After establishing Rowe Advisory, Jody soon realised that the contracts and procurement function was highly undervalued in many organisations and that there was a gap in the market for good procurement documentation and procedures. This is why Jody created Promitheia Procurement.
Promitheia Procurement is a comprehensive online procurement resource that provides all companies with a library of specialised documents and advisory services in an easily accessible way. As every business engages in procurement, Promitheia has been designed so that any business, in any industry, in any country can access it.